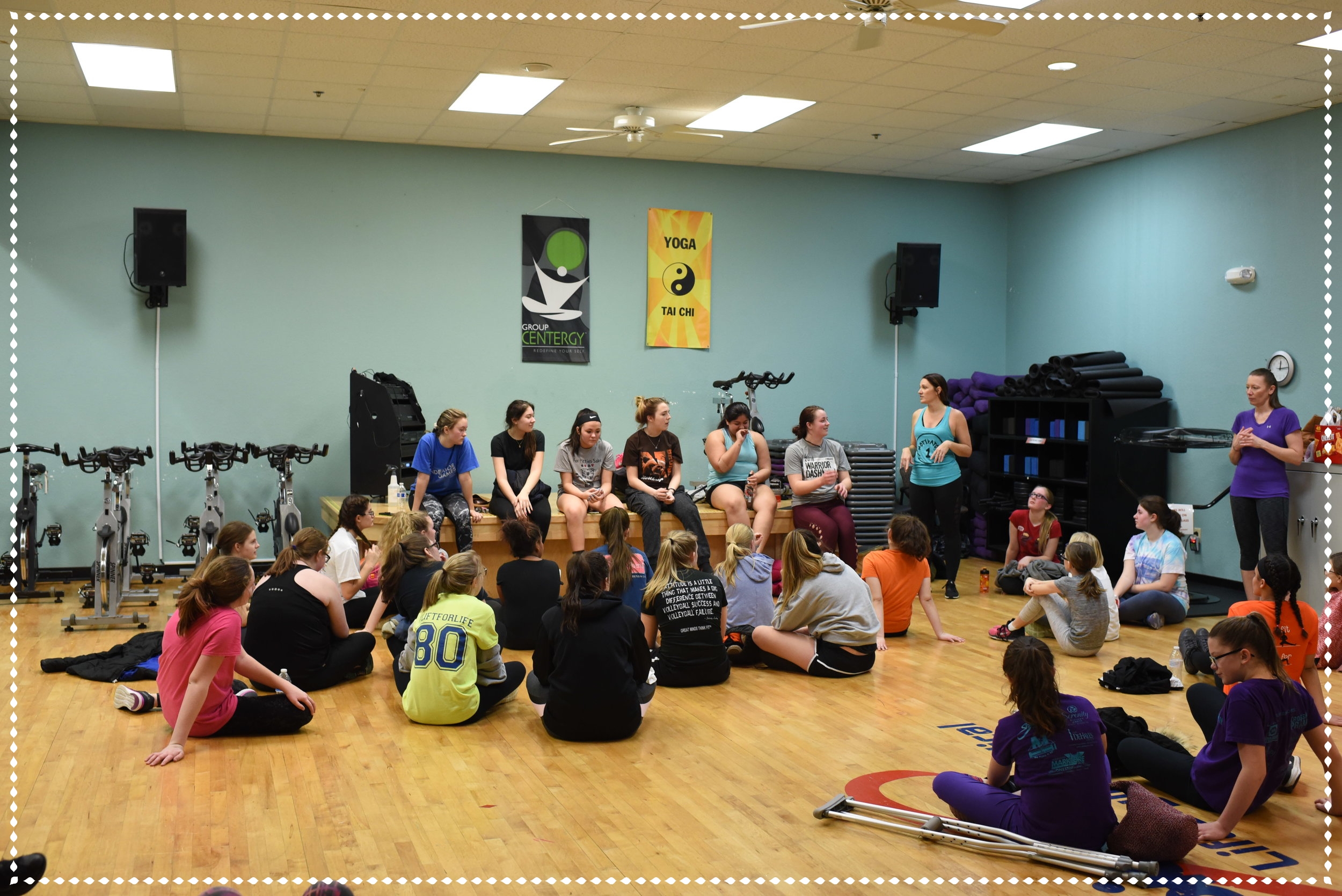 Heart rates are up. Brows are sweaty. Moods are improved. Girls are open minded. After each workout, the Ladies and Littles of Bring It head to a private room to participate in the planned workshop for the morning. Bring It aims to use these workshops to encourage the girls to further "get out of their boxes." Some of the subjects that are covered during workshops include self love, self respect, leadership qualities, staying true to yourself, healthy & toxic relationships, what is "healthy verses skinny", social media Do's & Dont's, finding your inner strength in hard times, and family dynamics. The girls are encouraged to participate by sharing stories, giving advice, and listening with an open, non-judgmental mind.
Guest speakers from other organizations may be brought in to lead workshops, or founder of Bring It, Tisha, might be sharing some of her personal experiences. Group activities are used to drive the messages home. In the smaller groups, the Lady Mentors are encouraged to engage with every girl-listen to what she thinks, offer mindful responses, and ask questions. This allows every girl to feel heard and like she belongs.
G.A.B. Girls
Bring It had the pleasure of hosting G.A.B. Girls at one of the workshops. G.A.B. (Girls Against Bullying) Girls was founded by Elayna when she was just 9 years old after hearing one of her friends confess she was afraid of going to school because of being bullied. She has dedicated her life to making a positive difference in her community. Elayna shared two of her workshops with the Bring It Ladies and Littles: The Princess Within and Don't Just Stand There, Do Something!
Amber Stone visited the Bring It Ladies for the first workshop of the 2018 rotation. She shared some of her struggles growing up with learning to love herself. Through years of self-doubt and adverse relationship with her mother, she looked at the girl in the mirror and knew she needed to change her relationship with her. Amber stressed to the girls of Bring It that no matter what was going on in your life, who was trying to bring you down, if you loved the girl in the mirror, loved who she was deep down, they can become whatever they set their minds to.